The Likely Lookout - One Hundred Acres of Old Grown Forrest - 6743 Likley Road, Likley

Waterfront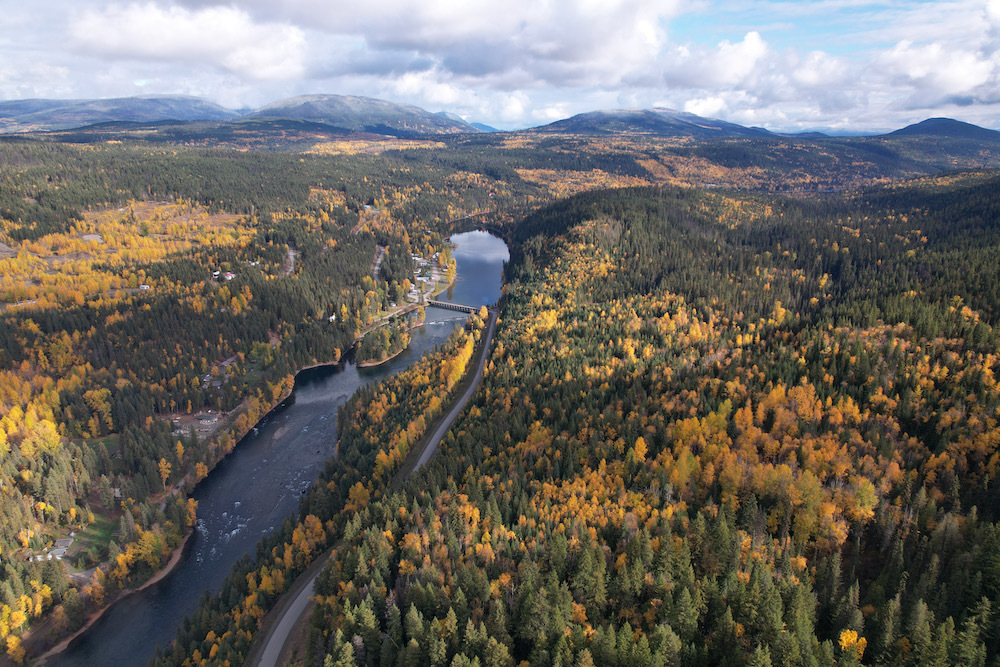 Waterfront
Waterfront
Waterfront
Waterfront
Waterfront
Waterfront
Waterfront
Waterfront
Waterfront
Waterfront
Waterfront
Waterfront
Waterfront
Waterfront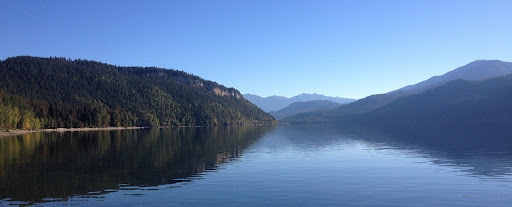 Waterfront
Waterfront
Waterfront
Waterfront
Waterfront
Description
Welcome to this 101-acre property in the beautiful Village of Likely. It is bordering the benches of Quesnel River at the Junction to Quesnel Lake.
A listing with these unique features and desirable qualities does not come along every day. In fact, this 101-acre package offers unlimited potential to the right buyer.
From a complete subdivision to a Guest Lodge, personal retreat or long-term holding property ...the only limits here are those of your imagination. 
Whatever you choose to create - the beauty of this natural setting guarantees spectacular results.
With approximately 1500 meters of riverfront, breath-taking mountains -  and views over the village of Likely, you'll never get tired of the views.
Surrounded by pristine mountains, wild water, and miles away from a busy city.... it's an oasis of calm.
Yet, amenities are close by. Just minutes away from picturesque Likely Village provides shopping, restaurants and entertainment.
Fifty-five minutes away located is Williams Lake for all more prominent amenities. 
Located at the foothills of the Cariboo Mountains, the soil here is fertile and rich. The property is packed with old-grown forest, fir, cedar, spruce and more you find here. The Timber value is significant.
The area is a popular area for all kinds of wildlife. Expect to see moose, deer, bear, and more often elk now. 
Power, Internet and phone are available. The property is adjoining several streets and subdividing should be easy.
The high timber and recreational value with the special zoning - not in the ALR - build a significant long-term investment. Timber - Location - Prominent zoning -  clean environment - the world's biggest fjord lake- you can not go wrong with this purchase.
There is an old building structure with no much value on the property. Some rental income that is helping to pay the property taxes is created here.  
A great investment property with long-term gain on a paved highway!
Directions:
Follow Hwy 97 towards Williams Lake. In 150 Mile House follow the signs towards Likely.
LIKELY
Likely is situated at the mouth of 100 km long Quesnel Lake. The lake lays claim to being the deepest fjord lake in the world, and the area surrounding it is a part of the only inland temperate rainforest in the world, giving it a unique climate.
Likely is a small rural community in the Cariboo Region, nestled in the foothills of the Cariboo Mountains. This area played a significant role in the Cariboo Gold Rush of 1859 when rough-edged boom towns like Quesnel Forks, Cedar City, and Keithley Creek had overnight populations in the thousands, predating Barkerville.
Between 1896 and 1898, the river was damned (Golden River Dam Quesnelle) to allow mining the Quesnel River bottom. As a result, the town that sprang up was eventually known as Quesnelle Dam. By moving the Post Office from Quesnel Forks in 1923, a name change was better suited to the town's new status. John" Plato" Likely was a popular miner, so the name was changed.
Today Likely is a friendly rural centre with a population of around 350 people.
Facilities include:
school

community hall

museum and visitor centre at a provincial park

chapel

library – Tues. & Wed. 1-5 – high-speed internet

post office
Amenities offered:
general store

cafe

pub/hotel

restaurant/post office

motel

B & B's and lodges

Guiding operations and guided tours are also available.
Likely has numerous Rec Sites and a Class "C" Provincial Park.
The facilities at Cedar Point Provincial Park include:
New boat access (2016). Three new docks were installed in September 2016 and a more prominent and deeper paved boat launch area.

camping

Sani-dump

drinking water

shower house

baseball diamond

day-use area

children's play area

swimming area

mining museum equipment

Cedar City Museum and the Visitor Information Centre are also located within the Park.
Likely's surrounding areas have many crystal clear lakes and rivers. The surrounding area supports recreational activities such as snowmobiling, mountain biking, ATV trails, white water rafting, kayaking, and walking and hiking trails. The area is known for world-class fishing, hunting and outback camping. Likely is the gateway to the Cariboo Mountains. The "Back Road to Barkerville" is the wilderness portion of the Williams Lake/Wells/Barkerville Circle Tour. This is a gravel road easily accessible by most vehicles. It is a trendy scenic trip that allows you to travel through sub-alpine meadows and view thundering waterfalls. All of this is surrounded by snow-covered mountain ridges. The residents of Likely invite you to explore and experience our ghost towns, historical sites, abundant view wildlife, and the opportunity to enjoy wilderness adventures. SOURCE: Likleybc.ca
Details
Agent: Freddy Marks

MLS Number:

R2617234

Property Type:

Land

Land:

Yes

Farm:

Yes