The Likely Lookout - One Hundred Acres of Old Grown Forrest - 6743 Likley Road, Likley

Waterfront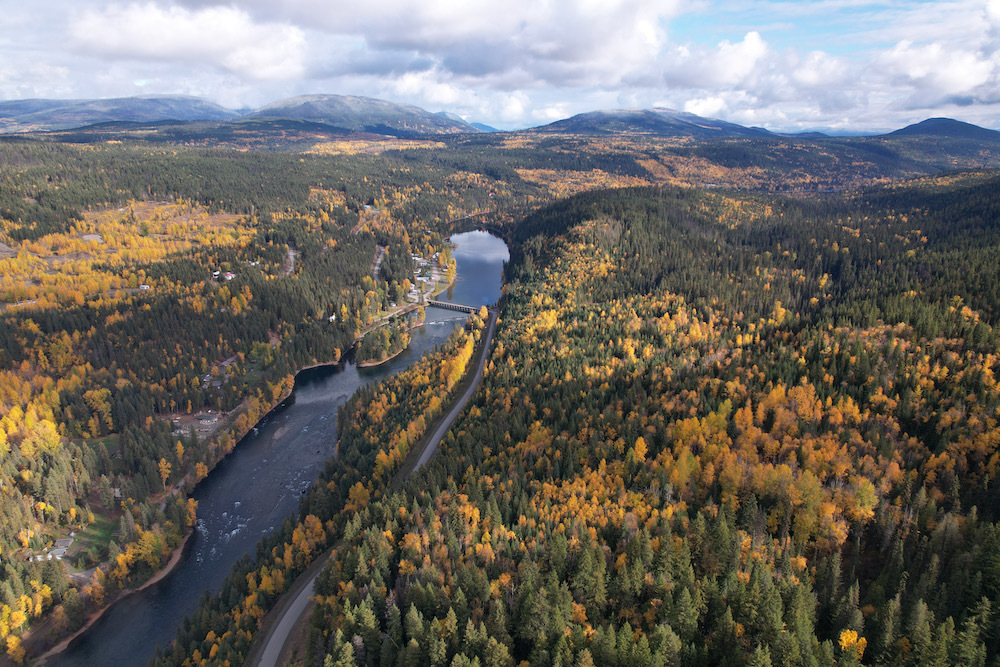 Waterfront
Waterfront
Waterfront
Waterfront
Waterfront
Waterfront
Waterfront
Waterfront
Waterfront
Waterfront
Waterfront
Waterfront
Waterfront
Waterfront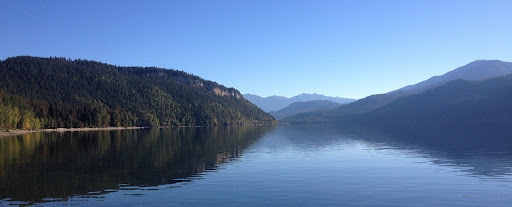 Waterfront
Waterfront
Waterfront
Waterfront
Waterfront
Description
Welcome to this extraordinary 101-acre property nestled in the picturesque Village of Likely. Situated along the scenic benches of the Quesnel River, where it meets the stunning Quesnel Lake, this property offers a truly remarkable opportunity.
Rarely does a listing with such unique features and desirable qualities become available. Spanning 101 acres, this parcel holds endless potential for the discerning buyer. Whether you envision a complete subdivision, a charming guest lodge, a personal retreat, or a long-term investment, the possibilities are boundless. The breathtaking natural setting guarantees spectacular results no matter what you choose to create.
With approximately 1500 meters of riverfront and awe-inspiring mountain vistas, you'll never tire of the mesmerizing views. Surrounded by pristine mountains and the tranquility of undisturbed waters, this property offers an oasis of calm far removed from the hustle and bustle of city life. Yet, all the amenities you need are just minutes away in the picturesque Likely Village, offering convenient shopping, dining, and entertainment options. For more comprehensive amenities, the city of Williams Lake is a short fifty-five-minute drive away.
Nestled at the foothills of the Cariboo Mountains, the fertile and rich soil of this property is ideal for various purposes. The land boasts an abundance of old-growth forest, featuring majestic fir, cedar, spruce, and more. The timber value alone presents a significant opportunity for those interested in forestry.
The area is renowned for its diverse wildlife, making it a haven for nature enthusiasts. Expect to encounter magnificent creatures such as moose, deer, bears, and now increasingly elk.
Essential services such as power, internet, and phone connections are readily available. The property also conveniently adjoins several streets, facilitating the subdivision process should you desire.
With its high timber and recreational value, coupled with special zoning that is not within the Agricultural Land Reserve (ALR), this property represents a substantial long-term investment. The combination of timber resources, prime location, prominent zoning, and pristine environment make this purchase an incredibly sound choice.
While there is an older building structure on the property with limited value, it generates some rental income that helps cover property taxes. This makes it an even more attractive investment opportunity.
In summary, this property is a fantastic investment opportunity with long-term gains, situated along a paved highway. With its unparalleled combination of timber resources, stunning location, and remarkable zoning, you simply cannot go wrong with this purchase.
Directions:
Follow Hwy 97 towards Williams Lake. In 150 Mile House follow the signs towards Likely.
LIKELY
Likely is situated at the mouth of 100 km long Quesnel Lake. The lake lays claim to being the deepest fjord lake in the world, and the area surrounding it is a part of the only inland temperate rainforest in the world, giving it a unique climate.
Likely is a small rural community in the Cariboo Region, nestled in the foothills of the Cariboo Mountains. This area played a significant role in the Cariboo Gold Rush of 1859 when rough-edged boom towns like Quesnel Forks, Cedar City, and Keithley Creek had overnight populations in the thousands, predating Barkerville.
Between 1896 and 1898, the river was damned (Golden River Dam Quesnelle) to allow mining the Quesnel River bottom. As a result, the town that sprang up was eventually known as Quesnelle Dam. By moving the Post Office from Quesnel Forks in 1923, a name change was better suited to the town's new status. John" Plato" Likely was a popular miner, so the name was changed.
Today Likely is a friendly rural centre with a population of around 350 people.
Facilities include:
school

community hall

museum and visitor centre at a provincial park

chapel

library – Tues. & Wed. 1-5 – high-speed internet

post office
Amenities offered:
general store

cafe

pub/hotel

restaurant/post office

motel

B & B's and lodges

Guiding operations and guided tours are also available.
Likely has numerous Rec Sites and a Class "C" Provincial Park.
The facilities at Cedar Point Provincial Park include:
New boat access (2016). Three new docks were installed in September 2016 and a more prominent and deeper paved boat launch area.

camping

Sani-dump

drinking water

shower house

baseball diamond

day-use area

children's play area

swimming area

mining museum equipment

Cedar City Museum and the Visitor Information Centre are also located within the Park.
Likely's surrounding areas have many crystal clear lakes and rivers. The surrounding area supports recreational activities such as snowmobiling, mountain biking, ATV trails, white water rafting, kayaking, and walking and hiking trails. The area is known for world-class fishing, hunting and outback camping. Likely is the gateway to the Cariboo Mountains. The "Back Road to Barkerville" is the wilderness portion of the Williams Lake/Wells/Barkerville Circle Tour. This is a gravel road easily accessible by most vehicles. It is a trendy scenic trip that allows you to travel through sub-alpine meadows and view thundering waterfalls. All of this is surrounded by snow-covered mountain ridges. The residents of Likely invite you to explore and experience our ghost towns, historical sites, abundant view wildlife, and the opportunity to enjoy wilderness adventures. SOURCE: Likleybc.ca
Details
Agent: Freddy Marks

MLS Number:

R2617234

Property Type:

Land

Land:

Yes

Farm:

Yes